Discover, share, and listen to radio stations from all over the world.
Find the best free Internet radio, AM and FM stations, and live web radio.
We have 13568 radio stations brodcasting right now. (Page 1 of 1357)
CLUBBIN' I Soulside Radio


me amp my toothbrush - you can try original club mix
http://www.soulsideradio.com

CRUZIN' I Soulside Radio


james curd - high tower original mix
http://www.soulsideradio.com

Azul FM 98.6 Región de Murcia - Mp3


Gene Chandler - Duke Of Earl
http://www.azulfm.ml

Feelgoodradio.net Stream


alexander grafenberg - zwei sekunden offizielles musikvideo
http://www.feelgoodradio.net

Zemplen FM - teszt


double vision - knockin radio version
https://zemplenfm.hu

#str8radio


str8 - summer sw 001 01
http://www.str8.club

N/A


N/A
N/A

Het RVO Team


09 Paladijns - Denk je altijd nog aan haar
http://example.com

N/A


N/A
N/A

N/A


crazibiza - keep it comin - original mix
N/A
---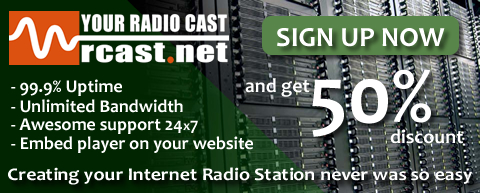 Already run a radio station?
List your SHOUTcast and Icecast radio stations in our directory for FREE, our directory is a great way to start your station off with a fan-base.
Add your radio station!
Want your own radio station ?
Start up your own online radio station now! SHOUTcast servers with some great extras! Prices starting only from $3.99.