Discover, share, and listen to radio stations from all over the world.
Find the best free Internet radio, AM and FM stations, and live web radio.
We have 13592 radio stations brodcasting right now. (Page 1 of 1360)
News FM 89,1 Mhz Pascani


harry styles - adore you
https://news-fm.ro

Tutt Radio


avicii - hold the line ft a r i z o n a
https://www.tuttradio.com


shoutcast serverinvalid resource
https://red9333.mx

Agape broadcast station


agape broadcast station
#

Radio Oreole


302 found 302 found cc-web 1 6 3
https://www.radiooreole.com/

Radio Centre-Ville



https://radio-centreville.com/

El Saloon Radio


shania twain - that don apos t impress me much 16kh
http://www.elsaloon.com

Radio Titograd 1


racunajte na nas
https://radiotitograd.me/

O-TUNE RADIO


nicky apos s vibes - herbs and remedies
https://www.otuneradio.live/

CHILLIN' I Soulside Radio


stj feat gerith sommer - undone d amp b remix
http://www.soulsideradio.com
---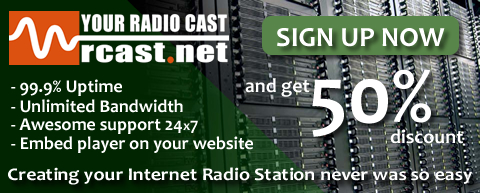 Already run a radio station?
List your SHOUTcast and Icecast radio stations in our directory for FREE, our directory is a great way to start your station off with a fan-base.
Add your radio station!
Want your own radio station ?
Start up your own online radio station now! SHOUTcast servers with some great extras! Prices starting only from $3.99.