If you would like your internet radio station to be listed in our directory then you can submit your stream details below.
Broadcast your radio station to RCAST's global audience of 1 million monthly active users.
Our visitors will be able to listen to your radio content on their mobile phones & tablets, computers, smart TVs, internet radios and even their cars.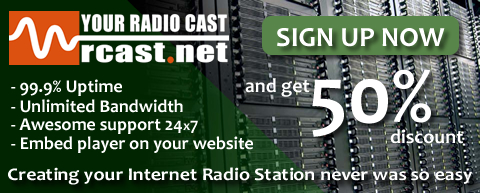 Tips to gain more listeners:
There are several things you can do to improve your visibility in our directory (and others). Here are some of our suggestions.
1. Set-up your radio station category genre correctly. Our directory relies heavily on your genre settings.
---
2. Make sure your station is set to public. We don't list stations which are marked as private.
---
3. Be accurate with your title (and descriptions) in the meta-data.
---
Frequently asked questions:
Do you support Radionomy and Live365 stations ?

No. We have no way of reading the station meta-data (title, song, listener count...) so we cannot keep our database up to date with your radio status.