Providing you with everything you need!
We're Better Than the Competition!
Top of the line hardware at a price that you simply can't find anywhere else.
Instant Server Setup
Your server is going to activated automatically right after the payment. You do not need to undergo any activation process. Your profile is created and ready to use within a minute!
Internet Radio Servers
We provide the most up-to-date versions of the World's leading server software, fully compatible with most of amateur and professional live broadcasting software.
Widgets for your Website
We provide a customizable Radio Player Widget and scripts that you can embed on your website: Stream Status and Details, Recent Tracks, Google Maps Listener Map, On-demand Content, Song Requests, Tune In Listen Links. Our Radio Player is particularly easy configure and use with just one line of embed code.
Detailed statistics
Statistics provide you a set of useful information about your stream. Your server stores and displays information about your listeners and further categorizes them by their browser type, the time they ramained connected and their country.
Custom made Control Panel
All of our live server packages come with custom Control Panel for your radio station. RCAST Control Panel is a simple, custom made platform that lets you broadcast streaming radio on the web.
Reliable servers 99.99% uptime
All our dedicated servers have very high availability, we guarantee that they are online at least 99.99% of the time. It means, that they operate practically without an interruption and will be able to provide continuous steam for your Radio Station.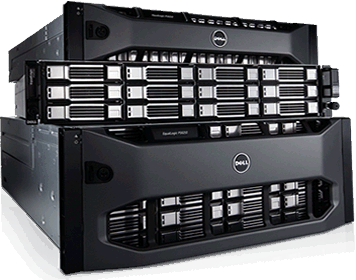 Why are we so special?
We care for all our customers and make sure you get the best services.
As soon as you make a successful payment, your radio hosting services will be activated immediately. No waiting time whatsoever. We use only top-quality, enterprise grade equipment. This reduces downtime caused by hardware malfunctions.
24 x 7 Support
Centova Cast v3 panel
FREE Mobile APP
Super Bandwidth
Custom Radio Page
DDoS Protected
Testimonials
Kind words from our valuable customers
20% OFF - on any yearly plan!
Live internet radio hosting pricing
Streaming yourself from your PC or relaying another shoutcast/icecast stream from our servers?
We bring you reliable, cost-effective live internet radio hosting.
Choose from one of the great value plans below or contact us for a custom quote.
Want FREE radio hosting ? (more...)
We DO, we offer free radio hosting:
Up to 32 kbps audio quality
Max 50 listeners
FREE 2GB Monthly Bandwidth
SERVER SETUP FEE : $1

Start broadcasting today!
Thinking of starting your own online Radio Station or simply need to provide high quality live audio streaming on your Music or Corporate web site? We have the answer in Shoutcast!
Regarded as the standout product for Live Audio or Media Streaming across the internet.
RCAST specialise in all aspects of Internet Radio Hosting.
We have a skilled Team of Technical Staff to assist you in setting up your online streaming services.